Credit Union CEOs Move 5 Millionth Member to Insuritas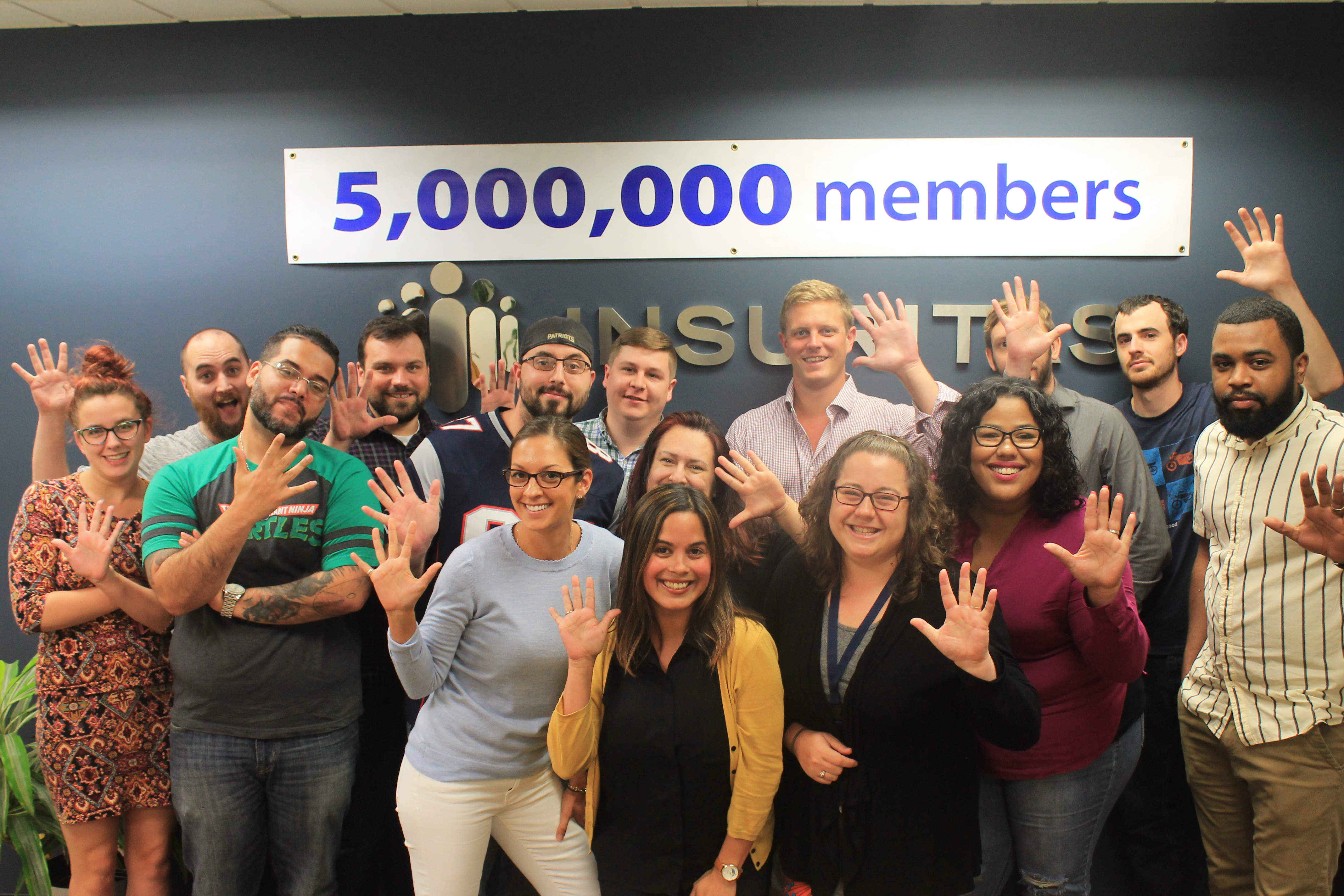 Insuritas, the nation's premier provider of turn-key insurance agencies for Credit Unions and Banks nationally, celebrated the 5 Millionth Credit Union Member now able to shop for all of their insurance needs through their Credit Union owned Insurance Agency managed by Insuritas.
Jeff Chesky, President and CEO of Insuritas, noted: "Today, our entire Insuritas Team is celebrating one of the most significant achievements in our company's history. The 5 Millionth member has been moved by their Credit Union CEO to our award winning insurance agency solution. Credit Union CEO's are moving in large numbers to create their very own wholly owned insurance agency in partnership with us."
For decades, Credit Unions have had to rely on legacy third party partners to sell insurance products to their members, ceding control of their member to these third parties to deliver the insurance products 100% of their members purchase every year. Increased channel conflict, antiquated direct mail distribution models, third party data sharing restrictions, and most recently, the decision of CUNA Mutual's TruStage Insurance Agency decision to offer its insurance products to non-credit union members, CU CEO's are moving quickly to take back control.
Jeffrey Chesky stated; "The days of sending members to third parties, unaffiliated brands, and tomorrow's competitors for the financial products they need, are done. Just as the power of Amazon.com is in controlling the entire customer experience when shopping for commodity products, members are expecting that their Credit Unions provide a completely integrated and frictionless shopping and buying experience."
Chesky continued; "We have always believed that financial institutions will be the most important disruptors of the insurance industry once they were empowered to own their insurance agency, deliver insurance under their brand, embed insurance products into their operating environment, and when they can own all of their customers' insurance policies and renewals."
Chesky concluded, "Our financial institution partners are now driving record breaking insurance sales with their low cost access to their massive insurance addressable markets, their deep understanding and knowledge of their customers/members, and their consistent ongoing engagement with their customers. With their skyrocketing online banking traffic, financial institutions are proving to be the next generation insurance distribution platform."
Insuritas expects to be providing insurance shopping experiences to over 6 million members by year-end.
###