FinTech Global Recognizes Insuritas As an InsurTech100 Top Performer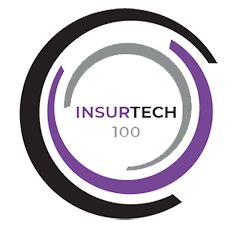 Insuritas has been recognized as one of the world's most innovative providers of digital insurance solutions. The 2018 list, revealed by FinTech Global, selected companies with the most innovative and lasting impacts on the insurance industry. Jeff Chesky, Chairman & CEO of Insuritas stated: "Our entire team is proud to be nominated and recognized by FinTech Global as a 2018 InsurTech100 Company."
To make their selection the panel of industry experts reviewed FinTech Global's analysis of 637 InsurTech companies. Those honored in the final selection demonstrated potential cost savings, efficiency improvement as well as an impact on the value chain, or revenue enhancements generated.
InsurTech is one of the largest and most important sectors within the FinTech space. Over $7 billion has been invested in InsurTech solution providers since 2015. Insurance companies, reinsurance firms, and investors realize the huge impact new digital models are having on the industry. As incumbent financial institutions grapple with rapid innovation and digital transformation challenges, the InsurTech 100 was produced to identify the 100 innovative companies that every leader in the insurance industry needs to know about.
A full list of the InsurTech 100 can be found at TheInsurTech100.com. More detailed information about the companies is also available for download on their website.
About InsurTech100
The InsurTech100 is an annual list of 100 of the world's most innovative InsurTech companies selected by a panel of industry experts. These are the companies every leader in the insurance industry needs to know about as they consider and develop their digital transformation strategies.
There's plenty of interest and hype about InsurTech in the marketplace, but much of it is superficial, incoherent or self-serving and fails the needs of decision-makers in incumbent insurance and reinsurance firms who require independent, facts, figures, and analysis.
The InsurTech100 list will help senior management and insurance professionals evaluate which digital insurance models have market potential and are most likely to succeed and have a lasting impact on the industry.
About FinTech Global
FinTech Global provides superior data, independent insights and the most powerful analytical tools available for the entire FinTech industry. They work with market leaders in the FinTech industry – investors, expert advisers, innovative companies and financial institutions – and enable them to get the essential intelligence they need to make superior business decisions. For additional information, please visit fintech.global
About Insuritas
Insuritas has reengineered insurance distribution in America; simply changing the way insurance works – by building a scalable platform that currently has a comprehensive knowledge of, and active engagement with, nearly 9 million retail and 1.5 million small business insurance buyers.  Insuritas has reengineered insurance by building complex, private labeled insurance agency solutions embedded into the financial services industry, enabling these firms to own a turn-key insurance agency and offer their customers a comprehensive set of insurance & risk management products through a white-labeled, digitally-optimized solution installed, managed, and optimized by Insuritas.  Insuritas has built a single fully integrated platform that can connect the over 300M insurance buyers in the United States, and all of their annual insurance needs to insurance carriers in a single, virtual insurance agency eco-system, collapsing the fragmented and antiquated customer acquisition, quoting and policy issuance model and finally replacing it with intelligent insurance. For additional information, please visit insuritas.com.